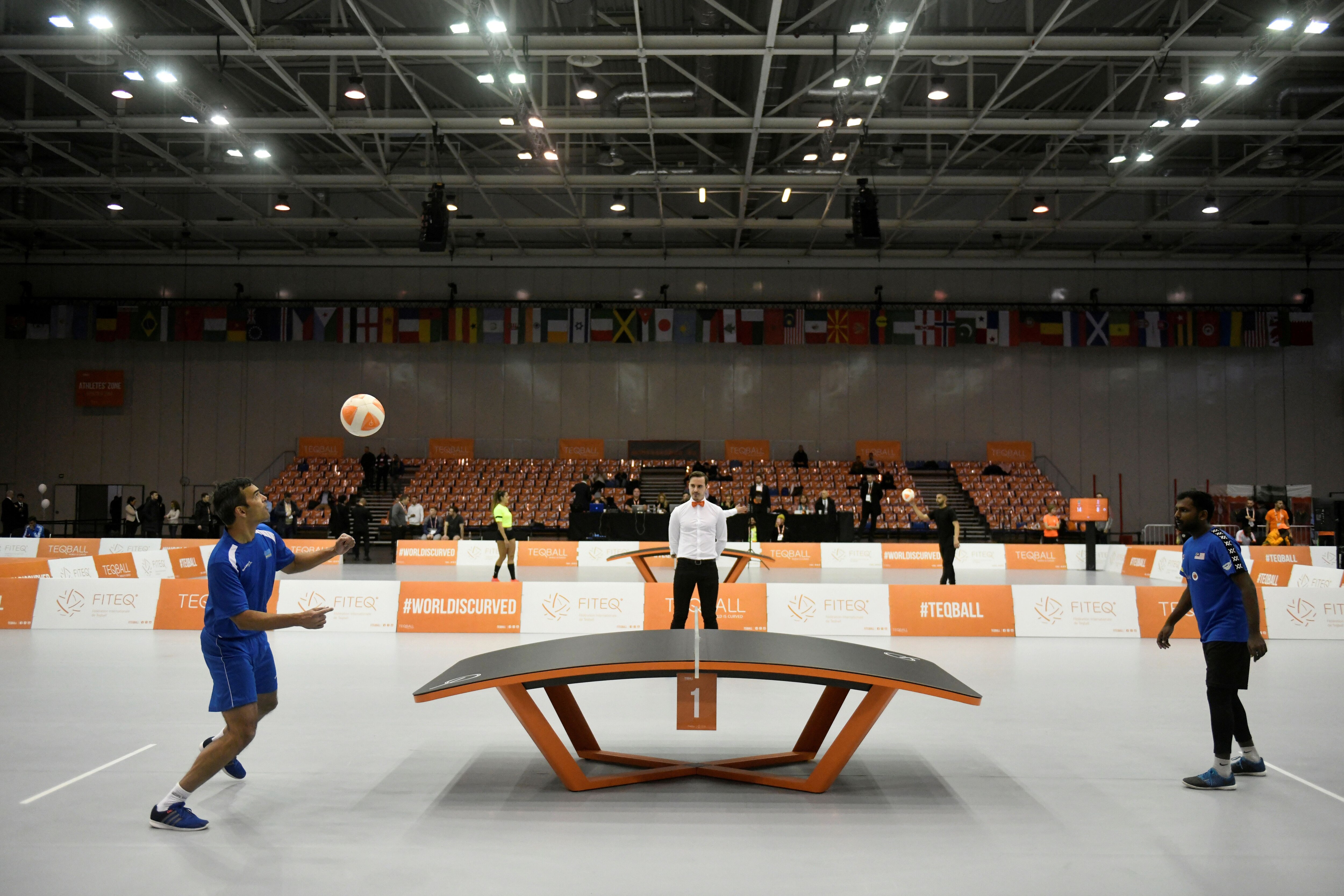 International Teqball Federation (FITEQ) General Secretary Marius Vizer Jr has been elected as one of five Alliance of Independent Recognised Members of Sport (AIMS) Council Members during the organisation's General Assembly today.
The election was held during a Virtual General Assembly, where AIMS President Stephan Fox, who is also General Secretary of International Federation of Muaythai Associations (IFMA), was unanimously re-elected for a four-year term.
Meanwhile,  Panagiotis Theodoropoulos (Ju-Jitsu International Federation (JJIF) President) was re-elected as 1st Vice-President, Gerhard Zimmermann (World Minigolf Sport Federation (WMF) President) was re-elected as Secretary General, and Kei Ikazawa (International Aikido Federation (IAF) Chairman) was re-elected as Treasurer. Dr Julie Gabriel (Federation Internationale de Savate (FISav) President, who was previously an AIMS Director, has been elected as 2nd Vice-President.
Marius Vizer Jr is one of five members to be elected onto the AIMS Council. The other four sports leaders elected by the General Assembly were: Helen Lundberg (International Federation of Sleddog Sports (IFSS) President), Gaston Parage (International Powerlifting Federation (IPF) President), Sabine Shanahan (World Darts Federation (WDF) Vice-President), and Mike Thomas (International Dragon Boat Federation (IDBF) President).
Following the General Assembly, Marius Vizer Jr said: "I am honoured to be elected to the AIMS Council and I am grateful for the support of the IFs and the FITEQ Executive Board. I am looking forward to helping AIMS support ambitious sports grow around the world. Becoming a Member of AIMS has been very helpful to the teqball family and we're pleased that we have the opportunity to give something back."
FITEQ became a member of AIMS in 2020 after receiving full membership of the Global Association of International Sports Federations (GAISF). AIMS is the umbrella organisation that supports GAISF full members that are not yet recognised by the International Olympic Committee (IOC).
The AIMS family is supporting FITEQ on its journey to become recognised by the IOC, with the organisation's leadership and membership providing extensive knowledge of how FITEQ can continue to develop teqball and para teqball globally.