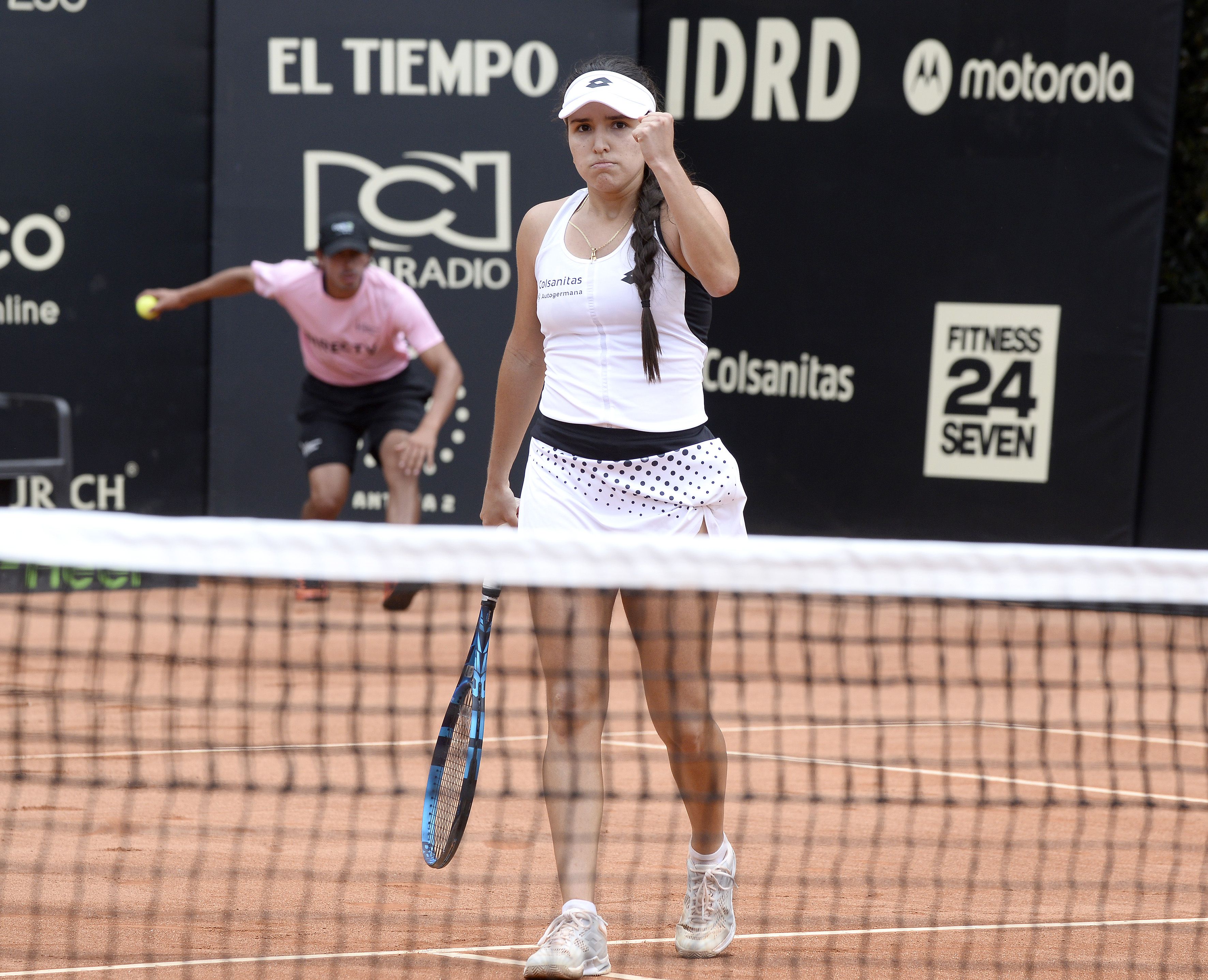 Camila Osorio was eliminated in the semifinals of the WTA 250 in Bogotá by Brazilian tennis player Laura Pigossi in two sets with partials 7-5 and 7-6 (1). The tennis player at a press conference assured that throughout the week she dragged a muscle problem in the hamstring of her left leg, which did not allow her to be in full condition during the competition.
In the dialogue with the media, the cucuteña confirmed that the injury suffered during Indian Wells failed to heal 100%, so its performance in the Colsanitas Cup was affected. This was why Osorio Serrano had to end the match requesting medical assistance and modifying his serve:
She indicated that her recovery would take approximately three weeks (21 days) so she would reappear on the European tour, prior to the Roland Garros tournament where she is classified for the main draw by her position in the WTA ranking. The tournament she expected to play was the WTA 250 in Istanbul, however she got out of it and after her injury she will participate in the Masters 1.000 in Madrid, as commented Fabian Valeth, press chief of the Colombian Tennis Federation.
In Spain, the Colombian has secured a place in the main draw, contrary to what happens in the Masters 1.000 in Rome where she would have started from the qualifying table after finishing seven places behind the 'Main Draw'.
Maria Camila Osorio confirmed that she will not be present at the Billie Jean King Cup where Colombia would participate from April 13 to 16 in Ecuador. The Colombian team's rivals are Argentina, Brazil and Guatemala. The delegation of coffee tennis players will face their continental peers on cement courts for a quota in the play-offs of the competition that will be played on November 11, still at venue to be confirmed.
Colombia's number one racket in the women's branch, she said she will continue to work in order to improve her physical condition to live up to the major tournaments in the world.
READ ON:
Women's Football League players in Colombia denounced macho acts by a referee
Leonel Álvarez broke when talking about Freddy Rincón's state of health: "I'm crying inside"